The AFO is led by a Board of Directors. The board has 11 members, including:
The President;
5 representatives for each of the five regions of Ontario;
1 representative for the identity group "Elderly and Retired";
1 representative from the identity group "Women";
1 representative from the identity group "Youth";
2 representatives from the Francophone Racial and Ethnocultural Minorities (FREM) community.
The Board of Directors 2020-2022
Chair
Fabien Hébert
Start of Mandate : 2022
End of mandate : 2024
Monsieur Fabien Hébert fut le Président directeur général de l'Hôpital de Smooth Rock Falls de juin 2004 à septembre 2018.  Il travailla également à l'Hôpital Notre Dame de Hearst de 1985 à 2004 où il occupa plusieurs postes incluant celui de Vice-président des soins aux patients et des ressources humaines (1992-2004).  Il était chargé du Programme de recrutement des professionnels de la santé. M. Hebert débuta en 1985 sa carrière en santé comme thérapeute respiratoire à l'Hôpital Notre-Dame de Hearst.  Il y resta jusqu'en 1992.
M. Hébert a été engagé à titre de membre du conseil d'administration dans le développement de la nouvelle école de médecine du nord de l'Ontario. Il a siégé au sein du conseil d'administration du Programme de médecine familiale du Nord-est de l'Ontario (NOMEC). Il joua un rôle actif dans plusieurs activités de l'Association des hôpitaux de l'Ontario incluant la création du Conseil de leadership provincial des services de santé en français.
M. Hébert fut président du conseil d'administration du Réseau francophone de santé du nord de l'Ontario depuis sa création en 2003 et y demeura jusqu'en 2012 lorsque le réseau fut totalement intégré au sein du Réseau du mieux-être francophone du nord de l'Ontario. Lors de la première assemblée générale annuelle du Réseau du mieux-être francophone du nord de l'Ontario, en 2010, il en fut élu président.  En 2005, il fut président de l'Alliance des réseaux ontariens de santé en français.
M. Hébert fut très actif au niveau provincial et national avec sa participation au Conseil d'administration de la Société Santé en français, organisme fédéral visant à promouvoir l'accès équitable à des Services de santé de qualité en français.
M. Hébert a travaillé de près à la création de l'Entité provinciale de planification avec les Entités de planification de l'Ontario pour les Services de santé en français de l'Ontario.
M. Hébert consacre maintenant son temps à l'avancement des causes qui lui sont chères, tel l'avancement de la langue et de la culture francophone, l'éducation en français et les entreprises sociales.
Il est actuellement le Président du Conseil d'administration de l'Université de Hearst, qui a tout récemment reçu sa charte faisant d'elle, après 70 ans d'existence, la plus nouvelle université francophone en Ontario.  M. Hebert siège au Conseil d'administration du Centre Partenaire pour emploi et au Conseil d'administration du Spin vert, une entreprise sociale aidant les jeunes à réintégrer le marché du travail.  Il s'implique aussi à titre de bénévole dans plusieurs organismes locaux.
Regional Representatives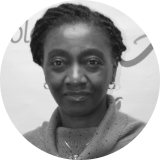 Blandine Lesage
Start of mandate : 2019
End of mandate : 2023
With a doctorate in Electronics from the Université de Valenciennes in France, Dr. Blandine Lesage arrived in Canada in 1996 and worked for 13 years at Nortel Networks as a software development engineer. A humanist, in 2009, she created an international solidarity association in France which sought to improve the living conditions of populations in Cameroon's rural areas.
Blandine contributes to the influence of the Francophonie in Southwestern Ontario where she has lived for over 20 years. She is also actively involved in Francophone and Anglophone communities with different groups including seniors, women, youth, ethnocultural minorities, and in various fields such as teaching, mentoring, leadership of women and girls, and identity promotion.
She shares her time and skills with many Francophone and Anglophone organizations, and has served on several boards of directors as well as working groups such as Entité 1, ACFO WECK and HDGH Accessibility workgroup.
Her extensive knowledge of the region, her involvement at all levels in the community and her passion for human development make Blandine a valuable asset for the expansion and dynamism of the Francophonie in Southwestern Ontario.
Claudette Gleeson
Start of mandate : 2020
End of mandate : 2024
Originally from North Bay's Francophone community, Claudette Gleeson moved to Thunder Bay where she became head coordinator of the « Maman et moi » group, an organization for children under the age of four and their parents that promotes playing games in French. Afterwards, she became vice-president of the Association des Parents d'Élèves (APE) at her daughter's school. Her effective leadership skills and boundless enthusiasm ensured the success of many projects with the support of the school's Francophone and Anglophone parents.
Her efforts moved towards politics and activism when she became a school board trustee in 1997 and vice-chair of the board in 2009. In her role as president of the Accueil francophone of Thunder Bay in 2000 and as vice-president of the Francophone Advisory Committee of the Northern Ontario School of Medicine since 2006, she works to ensure that Francophones have access to health care services. Her advocacy in this area led her to deepen her involvement in politics by joining the board of directors of the Ontario Cooperation Council and becoming vice-president of the Association des francophones du Nord-Ouest de l'Ontario (AFNOO) in 2012.
Marc Lavigne
Start of mandate : 2022
End of mandate : 2024
La combinaison de mes baccalauréats en administration et en éducation fait de moi le candidat idéal pour ce poste. Depuis l'obtention de mes deux diplômes, pleines de qualifications additionnelles se sont ajoutées et continuent à s'ajouter à mon portfolio professionnel. J'entreprendrai, dès octobre 2022, mes études pour une certification en gouvernance au Collège des administrateurs de sociétés de l'Université Laval. J'obtiendrai ainsi la double désignation : la première avec les Administrateurs de sociétés certifiés (ASC) du Collège des administrateurs de sociétés, et la deuxième avec les Chartered Directors (C. Dir.) du « The Directors College ».
Mes expériences sur le marché de travail sont riches et variées. J'ai plus de trente-cinq ans d'expérience dans différentes entreprises, à différents niveaux et dans différents postes. Je suis actuellement à la direction générale de la Fondation franco-ontarienne (FFO) depuis le mois de mai 2022.
Je possède une expérience abondante au sein de conseils d'administration. Mes plus grandes compétences sont en finances, en ressources humaines, en enseignement, en communication et avec les syndicats. J'ai accumulé celles-ci en travaillant avec multiples organismes : Conseil des Arts de Nipissing Ouest (CANO), Partenaires dans l'économie Sudbury Est/Nipissing Ouest (PESENO), JAM Nipissing Ouest, Caisse populaire Sturgeon Falls Limitée, Services à la jeunesse du Nord Incorporé et Temple de la renommée des sports de Nipissing Ouest.
Je crois également posséder les qualités nécessaires afin de bien remplir ce poste. Je suis une personne dont la flexibilité, la relation d'aide et l'influence me permettront de relever les défis avec grande créativité.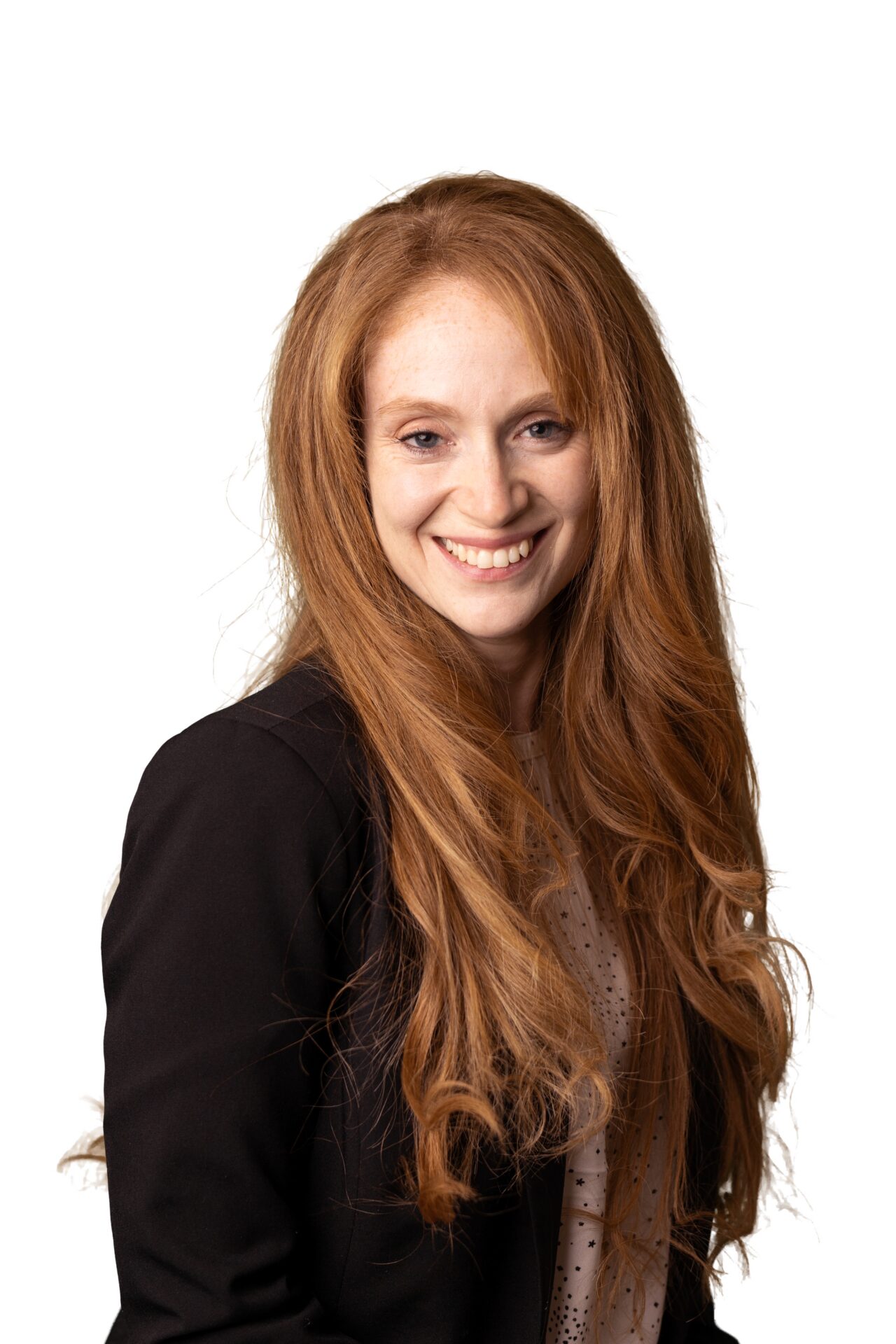 Marie Claude Dicaire
Start of mandate : 2022
End of mandate : 2024
Marie Claude Dicaire est originaire d'Alfred (ON) et réside toujours dans l'Est ontarien. Elle est détentrice de deux baccalauréats ès arts spécialisés approfondis et elle est présentement candidate à la maîtrise en éducation à l'Université d'Ottawa. Marie Claude a œuvré dans plusieurs secteurs, notamment dans le milieu de l'éducation, culturel et artistique. Elle travaille présentement pour un conseil scolaire de l'Est de l'Ontario à titre de spécialiste des affaires politiques et médiatiques. Son parcours l'a également amené à œuvrer au sein de la francophonie d'Ottawa à titre de directrice générale du Muséoparc Vanier et au sein de la francophonie canadienne et internationale au Centre national des Arts du Canada. Marie Claude œuvre également dans le milieu artistique où elle a participé à la création de spectacles présentés à La Nouvelle Scène et aux Zones Théâtrales (CNA) et elle est également productrice, réalisatrice, scénariste d'œuvres médiatiques qui ont connu un rayonnement au Canada, en Europe et aux États-Unis. Toujours impliquée au sein de la francophonie, Marie Claude a toujours travaillé à promouvoir la culture francophone. Elle a d'ailleurs été appelée à collaborer en tant qu'assistante de recherche pour la Chaire de recherche sur la Francophonie canadienne. Marie Claude a également reçu le prix jeunesse Thomas-Godefroy de l'ACFO Prescott-Russell qui souligne «l'apport exceptionnel de jeunes envers la francophonie». Marie Claude est grandement impliquée dans de nombreuses activités qui reflètent son engagement envers la communauté franco-ontarienne, dont le comité organisateur du 18e Monument de la francophonie de l'Ontario (Alfred), elle est présidente du Comité Arts, culture et patrimoine de la municipalité d'Alfred-Plantagenet et siège sur le conseil d'administration du Théâtre de dehors. Marie Claude est également membre de plusieurs associations dont l'Association des gestionnaires de l'éducation franco-ontarienne (AGÉFO), de l'Académie canadienne du cinéma et de la télévision (ACCT), du Front des réalisateurs indépendant du Canada (FRIC) et bien évidemment, de l'Assemblée de la francophonie de l'Ontario (AFO).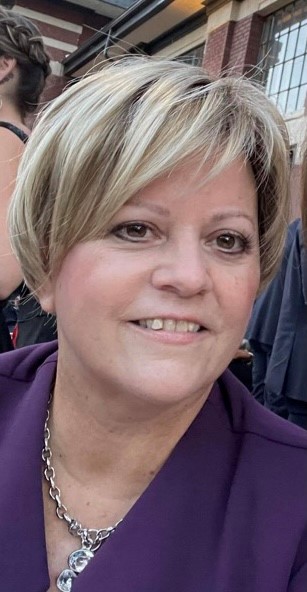 Melinda Chartrand
Start of mandate : 2022
End of mandate : 2024
Sector Representatives
David Mbaya Kabamba
Start of mandate : 2020
End of mandate : 2023
Born in the Democratic Republic of the Congo, David Mbaya Kabamba studied health sciences in Congo and social work at Laurentian University in Sudbury.
He also has training in various areas of governance, personal development, motivation and policy development.
He arrived in Canada in 2007 and has been a volunteer in many organizations: Foyer Richelieu Welland, Centre de santé communautaire Hamilton/Niagara, the ACFO-régionale Hamilton's board of directors as well as the AFO's board of directors from 2015 to 2017.
In Congo, he worked in the field of project management and community development while in Canada, he has worked in the area of ​​immigration and the settlement of new immigrants. Currently, he works as a mental health social worker at the Conseil scolaire catholique MonAvenir.
Denise Lemire
Region : Est
Sectors : Elderly and Retired
Start of mandate : 2021
End of mandate : 2023
Having obtained a master's degree in sociology from the University of Ottawa, Denise Lemire has carried out and directed a multitude of research projects in the fields of health, social services and education. Denise has worked in the Francophonie for 40 years as researcher, consultant, president of organizations, member of boards of directors and active community volunteer. During the last few years, Denise has assumed the management of grants for organizations and artists.
In April 2015, Denise became the executive director of the Fédération des aînés et retraités francophones de l'Ontario (FARFO). She is currently secretary-treasurer on the board of directors of the Association des membres individuels de la FARFO (AMI-FARFO), new representative of the Centre Pauline-Charron on the board of directors of the Ottawa Regional FARFO (as well as of the Round Table of Seniors of the City of Ottawa) and AMI-FARFO representative on the board of directors of the provincial FARFO.
Denise is in her third year on the Board of Directors of the Canadian Network for the Prevention of Elder Abuse, where she brings her expertise in the Francophonie. She is part of the Core Management Team of a five-year project on intimate partner and family violence screening and intervention tools: adequacy, access and impact for older women (65 and over). She recently sat on the Advisory Committee for a serious game to counter bullying in seniors' residences (Cégep de Drummondville and other partners). She is continuing on the Advisory Committee for another serious game to prevent and counter mistreatment of lesbian, gay, bisexual and trans (LGBT+) seniors in residences.
Denise is the mother of Martin Laporte, known for his role in Improtéine, as well as the grandmother of three grandchildren.
Luc Bonaventure Amoussou
Start of mandate : 2021
End of mandate : 2023
Luc Bonaventure Amoussou is the current regional head of Collège Boréal in Hamilton. He holds a doctorate in political and religious science from the University of Toronto, and is passionate about post-secondary and university education. He has also taught French linguistics courses in the French Studies department at York University and Glendon Campus, and political and religious science courses at the College of Holy Cross (Worcester, MA). Passionate about the French language and the Francophonie, he recognizes the unique and specific value of French, which he masters perfectly along with several other international languages. He believes in the plural Francophonie and in the richness of linguistic diversity.
As regional head of Collège Boréal, he fights for the recognition and promotion of the Ontario Francophonie and believes that the French language must have its place of honour in the province's linguistic mosaic. The Ontario Francophonie is more than a single route. It is a multitude of Franco-Ontarians with a large participation of Francophones from elsewhere that enriches our society.
Luc's motto is to always go forward and dare to do great things for humanity. He firmly believes in the future of the French language and admires the collaboration and harmony in linguistic diversity, a source of immense wealth.
Mélina Leroux
Start of mandate : 2022
End of mandate : 2023
Ayant grandi dans le milieu francophone minoritaire en Ontario, Mélina connaît bien les enjeux entourant la francophonie ontarienne. Diplômée de l'École secondaire catholique l'Escale, à Rockland, elle est titulaire d'un baccalauréat en Sciences sociales spécialisé approfondi en science politique avec une mineure en études des francophonies. Mélina a participé à de nombreux événements touchant la francophonie ontarienne et canadienne. Elle a travaillé près de trois ans comme coordonnatrice des grands événements au bureau de la FESFO. Elle a fait un séjour au Commissariat aux services en français comme agente, communications et relations communautaires, avant de revenir à la FESFO où elle a occupé brièvement le poste de Direction adjointe, avant d'être nommée Direction générale de l'organisme en avril 2019.
« Le fait de grandir en milieu minoritaire francophone est une expérience particulière pour les francophones en Ontario. Peu importe la région, nous avons tous des expériences et une relation particulière avec notre francophonie. Avec le temps, j'ai réalisé que c'était quelque chose d'important pour moi et mon éveil est venu suite à quelques activités à mon école secondaire. Depuis ce temps, tous les chemins que j'ai pris, et que je continue de prendre, sont influencés par ma francophonie, et où je veux qu'elle soit dans 1 an, 5 ans, 10 ans, etc. »
Dans sa vie personnelle, Mélina aime bien rester en forme (physique et mentale) et prendre du temps pour faire du développement personnel. Elle adore passer du temps avec sa fidèle compagne blonde à quatre pattes, Kyra. Des promenades dans les bois sont aussi plaisantes que des moments dans le confort de son chez soi avec un bon livre ou un bon film !
Nicole Fortier Lévesque
Start of mandate : 2019
End of mandate : 2023
Nicole Fortier Levesque was born in Hearst. She is the wife of Yves Levesque, mother of three sons: Pascal, Sylvain and Sébastien, and grandmother of six grandchildren: Félix, Adèle, Zoé, Léa, Janie and Calem.
EDUCATION: Bachelor's degree with specialization in French from the Université de Hearst and a bachelor's degree in education from Laurentian University in Sudbury.
PROFESSION: Worked in the field of education from 1987-2019 as a teacher at the Conseil scolaire catholique de district des Grandes Rivières, pedagogical advisor and team leader at the Ministry of Education and the Education Quality and Accountability Office (EQAO).
BOARDS OF DIRECTORS: member, board of directors of the Caisse Populaire of Kapuskasing from 1995-1998; Vice-president, Association des enseignantes et des enseignants franco-ontariens, Northeast Catholic (AEFO-NEC) from 2001-2004; President, Advisory Committee for the condition of women in education, AEFO in 2002-2003; Member, AEFO Board of Directors from 2003-2006; President, AEFO-NEC from 2004-2006; Treasurer, Board of Directors of the Centre de santé communautaire de Kapuskasing et région from 2011-2012 and President from 2012-2017; Member, Moonbeam Public Library Committee from 2013-2018; Secretary, CKGN Board of Directors from 2013 to 2017, Treasurer from 2017-2018 and President since 2018; Municipal councilor of the Municipality of Moonbeam from 2014-2018; Member, Board of Directors of the Moonbeam Economic Development Corporation from 2014-2018; Representative of Francophones and Treasurer, Board of Directors of the Alliance for Healthier Communities (Association of Ontario Health Centers) 2015-2018; Mayor of Moonbeam since 2018; Member, Board of Directors of the Federation of Northern Ontario Municipalities (FONOM) since February 2019; Member, Board of Directors of the Association française des municipalité de l'Ontario (AFMO) since September.
SPORTS: Yoga, Pilates, Golf, Cycling, Swimming.
HOBBIES: Spending time with her children and grandchildren, writing, reading, walking.

Political Representation
The AFO is committed to 7 priority issues. For each issue, the AFO has made recommendations to achieve its vision.
Community Strategic Plan
VISION 2025 – Building Our Future Together is French Ontario's community strategic plan for the next 10 years.
Projects
The AFO is working on various projects to promote the Francophonie in Ontario and ensure the vitality of the Franco-Ontarian community.